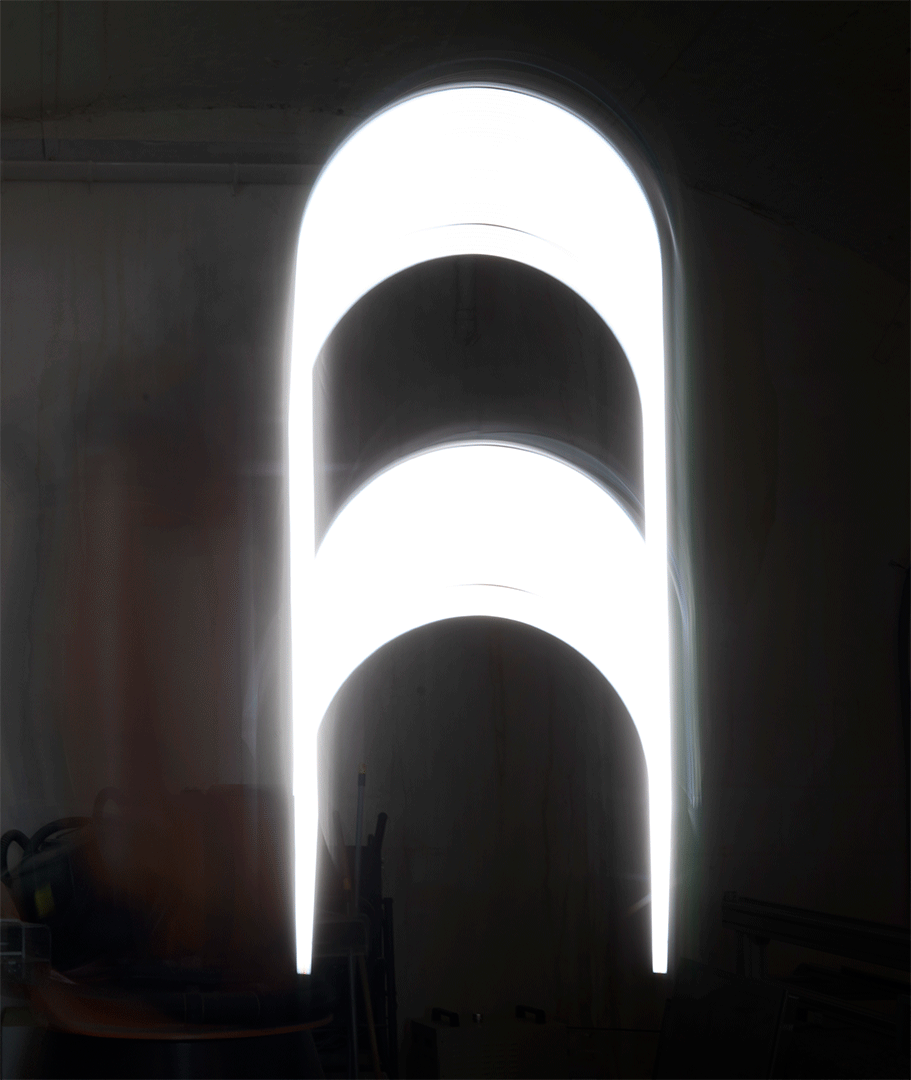 Alphrobet
Project : Research
Location : London - UK
Client : Self Initiated
Status : On-going
Alphrobet is a research project being developed in collaboration with graphic designer Nina Jua Klein & Pro-Duck exploring the fabrication of a calligraphic type face with a Kuka 6 Axis Robot arm.
A tube light is fitted to the effector head of the robot which we have programmed to write out a set of bespoke characters.

This is an open ended study and we are open to commissions or collaborations.
Long exposure photography captures the movement of the light as a still image to form each character. The creation of this light font is only possible through the precision accuracy of the robot arm.
The characters have been designed with the movements and the spatial context of the robot in mind, and through the use of single continuous line.