Bulgari Pavilion
Project : Pavilion - VIP Lounge - Retail
Location : Abu Dhabi - UAE
Client : Bulgari
Design Team : In collaboration with NaNA Architects
Status : Completed
The Bulgari Pavilion was a temporary installation and VIP lounge commissioned by prestigious luxury jewellery brand Bulgari for Abu Dhabi Art 2012, UAE.

Designed in partnership with NotaNumber Architects, the project took inspiration from the cabochon cut range of Bulgari jewellery. Working within a tight budget we looked to methods of turning cost effective materials into something spectacular.

The project was a Runner-Up at the Architizer Awards 2013 and the Core77 Awards 2013. In addition the project resulted in the sale of over $2 million of jewellery within the lounge during the week.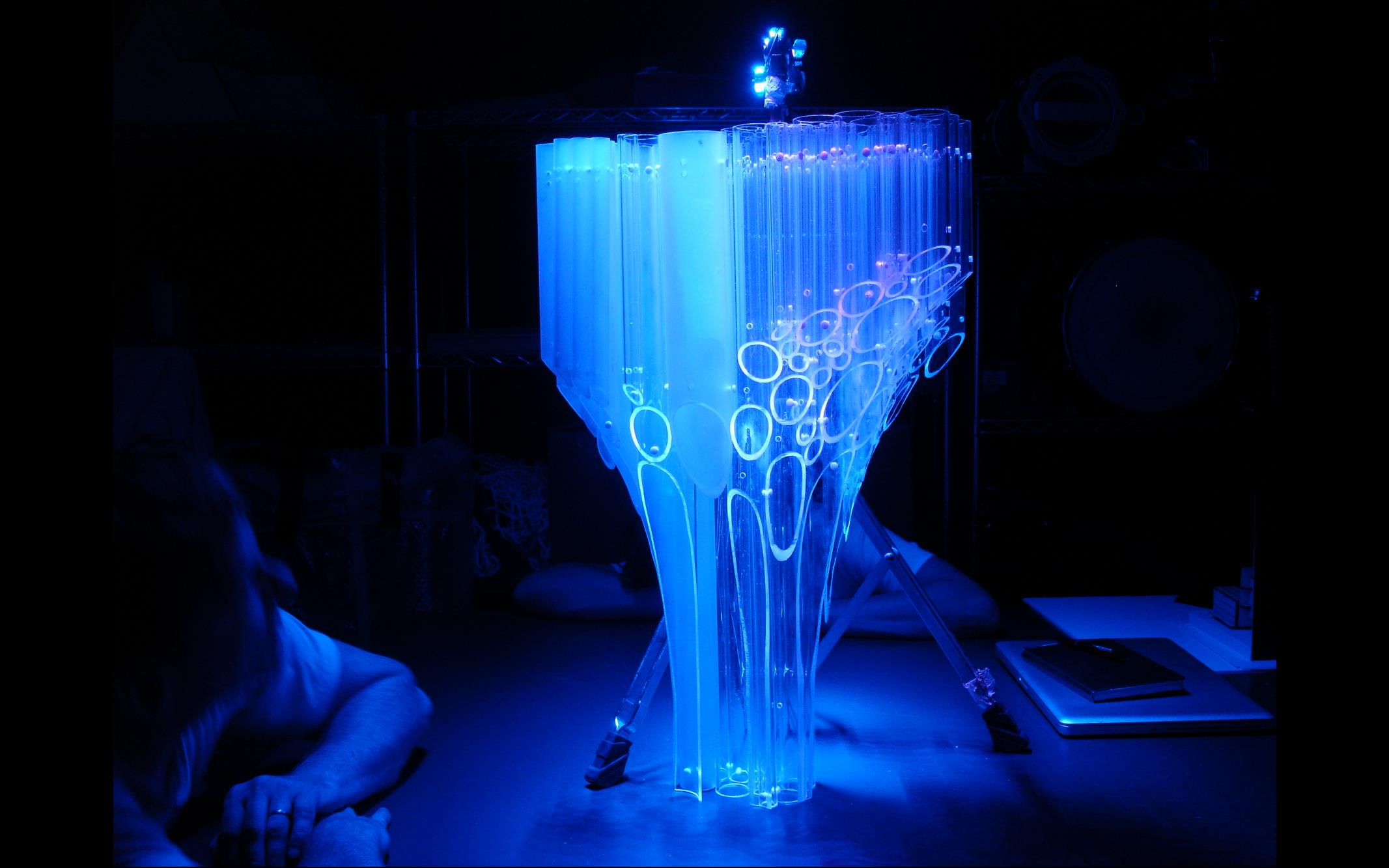 The freestanding structure is comprised of 2300 acrylic tubes joined together with polycarbonate fastenings. The tubes were sliced and polished resulting in new spaces and environmental conditions. In addition to the pavilion we also designed all the furniture, exhibition cases and a pop up store. From the point of commission to opening was 5 months. A bespoke and dynamic lighting solution was devised to continuously play with the transparency of the structure.