Giorgio Morandi , Natura morta
Project : Concert Hall and Conference Centre
Location : Kaunas - Lithuania
Client : Malcolm Reading Consultants
Design Team : Alex Laing, Brando Posocco, Madhav Kidao, Marco Mazzotta
Status : Submitted - Shortlisted (as MAMBA)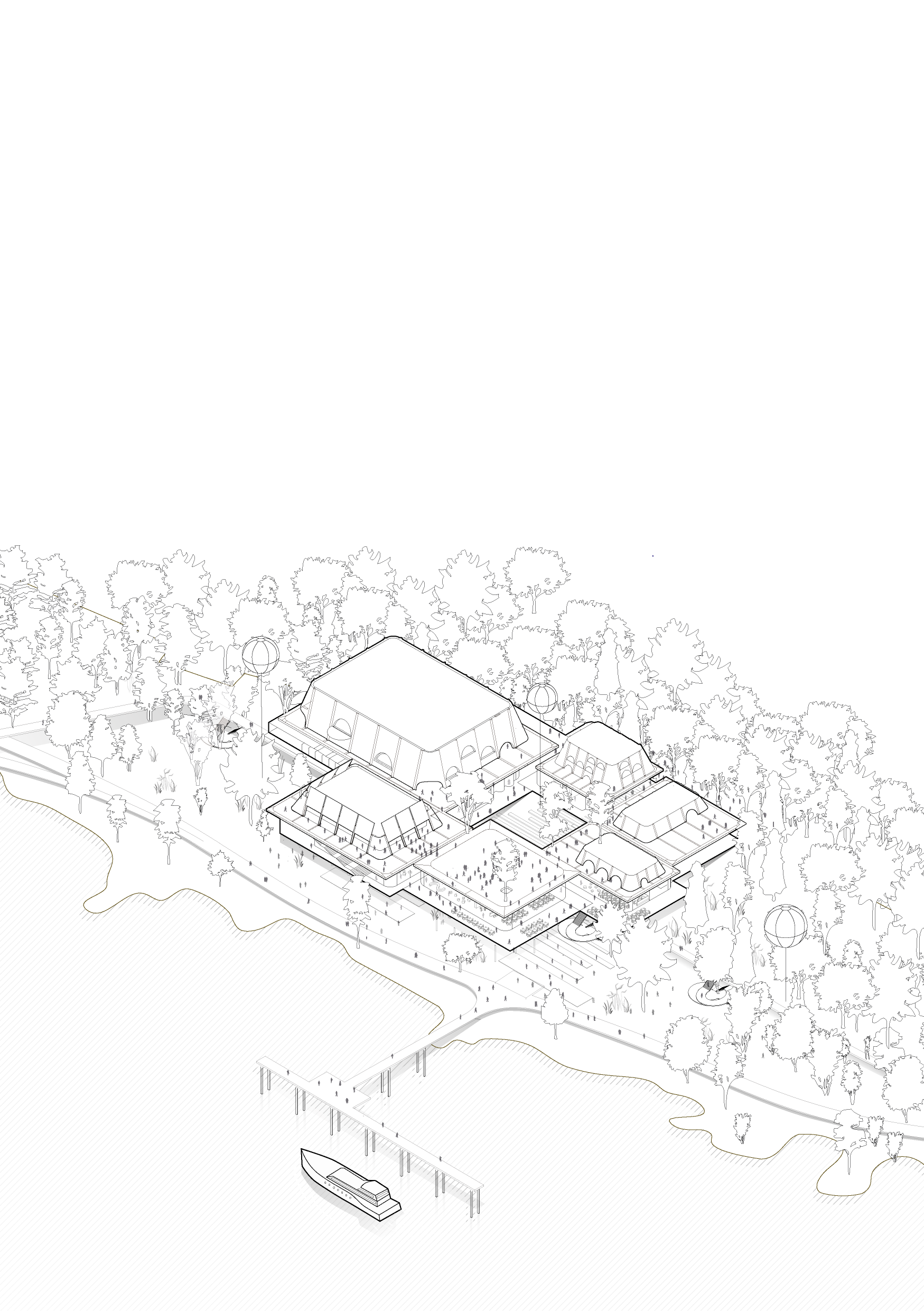 A shortlisted competition entry for a new Concert Hall, Conference Center and public park in Kaunas, Lithuania.

The basis of our proposal was to create a series of individual performance spaces embedded within the park. We are very interested in the transportative nature of performance and our design looked at making increasingly layered and intimate spaces that each carried the audience to a new experience.

A series of gardens, courtyards and terraces weave through the solid masses, knitting the structures together. A dense forest is restored within the park and complimented by wetlands along the waterfront.

The principal concert hall is a 1500 seat modified shoebox, designed to maximise the feeling of audience intimacy. Careful consideration was taken to enhance sight lines and provide excellent acoustics. The materiality of the space was chosen to echo the natural surroundings and provide warmth and tactility.